Understand public sentiment in real time. Improve your outreach strategy.
Our analytics tell you what people are saying, how opinions are trending, and who has influence.



























AlphaVu works with public agencies and partner companies across the United States.
See how customers are using AlphaVu to solve challenging problems.
AlphaVu builds and deploys custom metrics proven successful for public agencies operating in complex ballot initiative environments.
Planning and Capital Projects
We provide a complete picture of the media and public conversation around your capital project, planning study, or service change.
We show your elected officials, board members, and community stakeholders hard evidence of how the public really feels.
We help you understand trends in opinion among diverse, often hard-to-reach populations.
See how we invest to provide you the benefits of the latest technologies.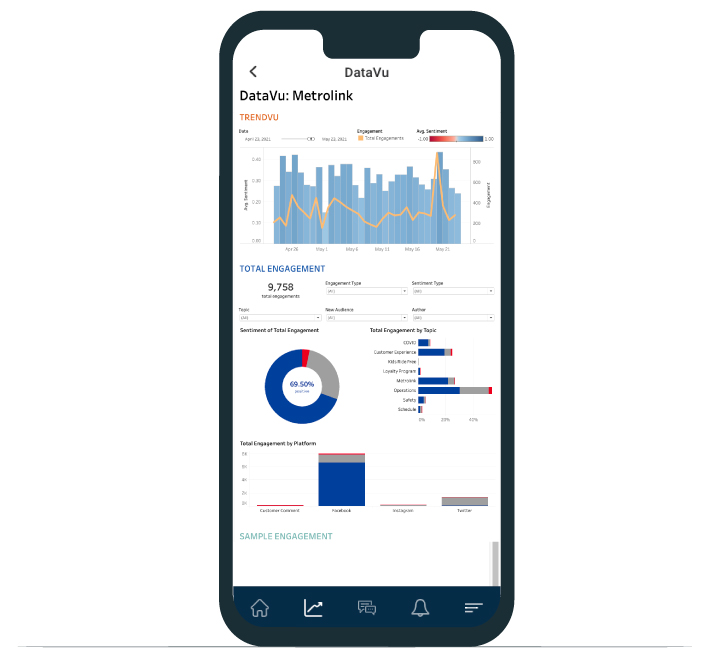 An AlphaVu team member will show you how our approach, technology, and sophisticated understanding of human social networks will improve your efforts.
"*" indicates required fields
We'll show you real-world examples and discuss how our technologies and methods will help solve your toughest problems.