We show your elected officials, board members, and community stakeholders hard evidence of how the public really feels.
True, Unbiased, and Reliable Measurements of Online Opinion
Elected officials are heavily influenced by what their constituents are saying online.
But is what elected officials read actually what their constituents think? Is it the whole picture? Do they have all the critical context?
AlphaVu has analytics and reporting specifically designed to provide elected officials, governing board members, and important community stakeholders with true, unbiased, and reliable measurement of online opinion. We have metrics and methodologies specifically designed to highlight trends in opinions among diverse, sometimes hard-to-reach populations.
Proven Results Using AlphaVu's Technology, Consulting, and Methodologies
Riverside County Transportation Commission
Funding Plan for Public Transportation
Project:
AlphaVu provided the Riverside County Transportation Commission with special reporting to support applications to local Members of Congress for congressional earmark funding.
Outcome:
These reports provided hard evidence of support within each congressional district for these capital projects.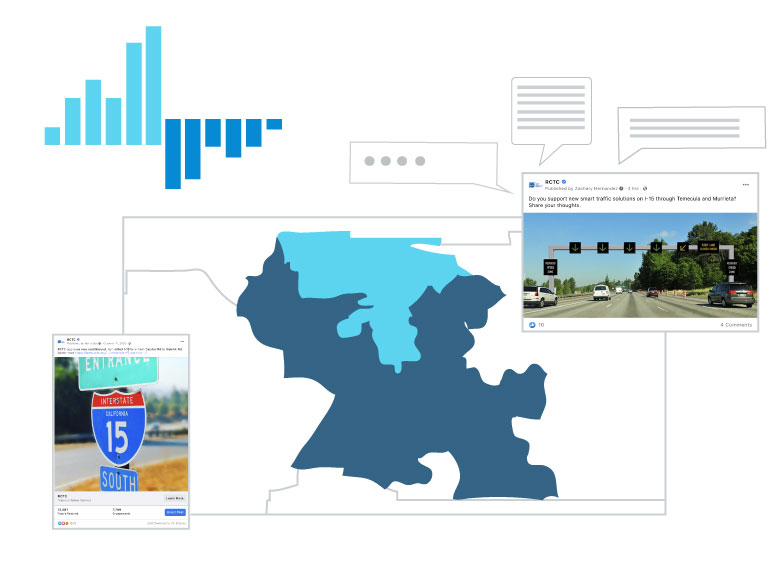 Do you need to better inform elected officials and board members?
One of our AlphaVu team members will give you a real time look at how our data and tools can help you